DINNERS
   Sweet Garlic Chicken Seasoning
   Taco Seasoning
   Sloppy Joe Seasoning
   Chicken Fried Rice Seasoning
   Southern Baked Gluten Free Crumb Mix
   Alfredo Sauce Mix  
   General Tao Seasoning 


  DESSERT
   Sweet Banana Bread & Muffin Mix 
  EXCLUSIVE SURPRISE
   Stampede BBQ Ribs Seasoning  
  SAMPLE-SIZED DIP
   Lemon Dilly Dip Mix 
Check out your
EXCLUSIVE PRODUCT
Stampede BBQ Ribs Seasoning
Create finger-licking good Stampede-inspired BBQ ribs this summer without the extra sodium and artificial ingredients! Infused with allspice, chiles, garlic, parsley, and smoked paprika, this smoky blend will elevate any meal.
Go beyond ribs! Use this versatile blend on chicken pieces, or whole chickens before grilling or roasting.
Sprinkle on potatoes and corn to transform side dishes.


What's for dinner?
MONDAY
Sweet Garlic Chicken Seasoning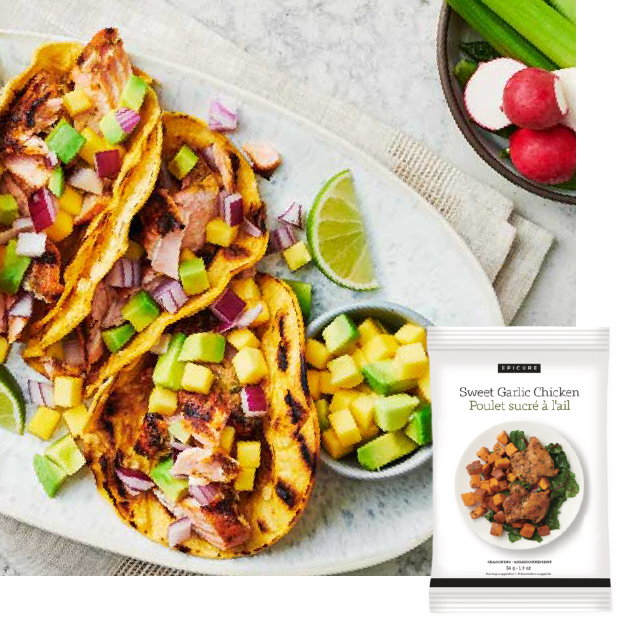 Fish Tacos with Mango-Avocado Salsa
Taco Pasta Salad


CHOOSE YOUR RECIPE:
TIP:
Think beyond tacos. Stir this seasoning into any recipe where you want a Tex-Mex twist, such as mac & cheese or chili.  
WEDNESDAY
Sloppy Joe Seasoning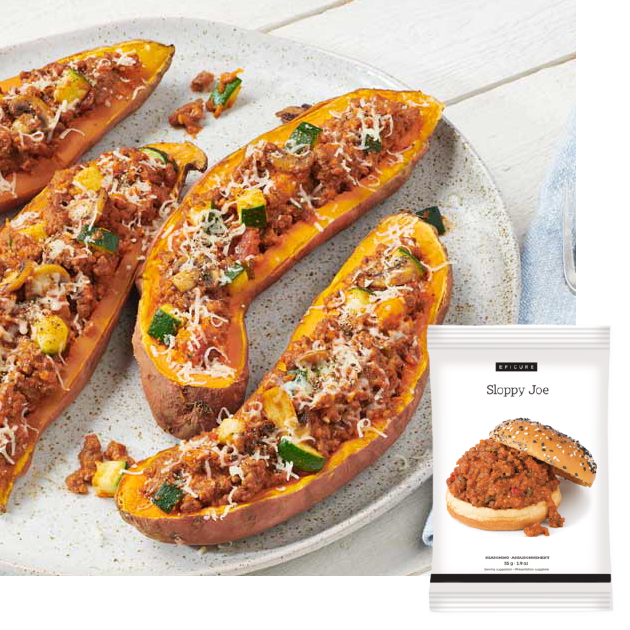 Sloppy Joe Sweet Potatoes


CHOOSE YOUR RECIPE:
TIP:
Go vegetarian! Replace ground beef with lentils, drained and rinsed.
THURSDAY
Chicken Fried Rice Seasoning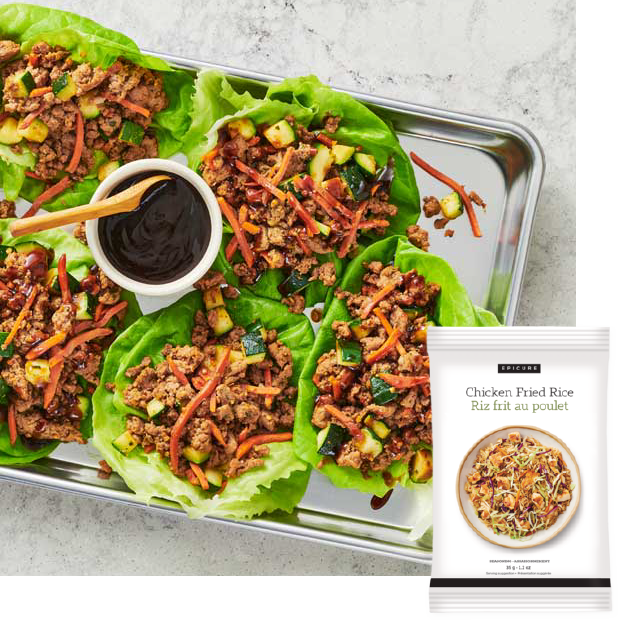 Tamari Chicken Lettuce Wraps


CHOOSE YOUR RECIPE:
TIP:
This blend is a good opportunity to introduce some popular Asian ingredients into your cooking repertoire. Add Chinese sausage, pork belly, bok choy, or water chestnuts to any recipe.
FRIDAY
Southern Baked Gluten Free Crumb Mix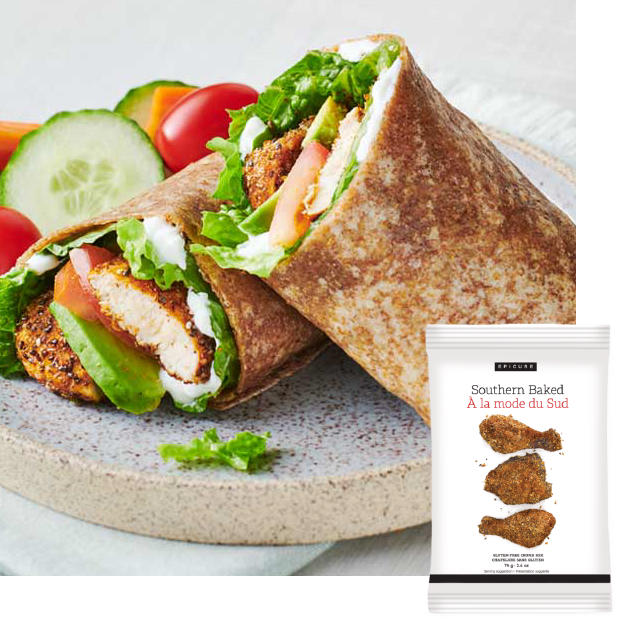 Southern Chicken Wraps 
SATURDAY
Alfredo Sauce Mix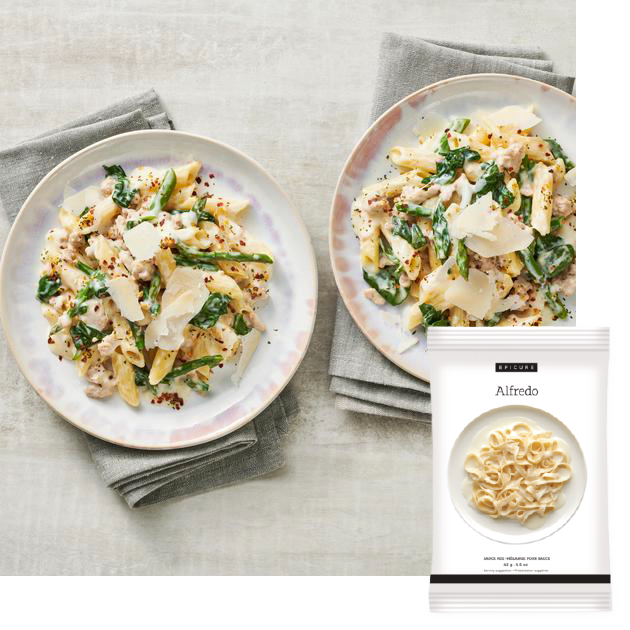 Asparagus Alfredo Penne
SUNDAY
General Tao Seasoning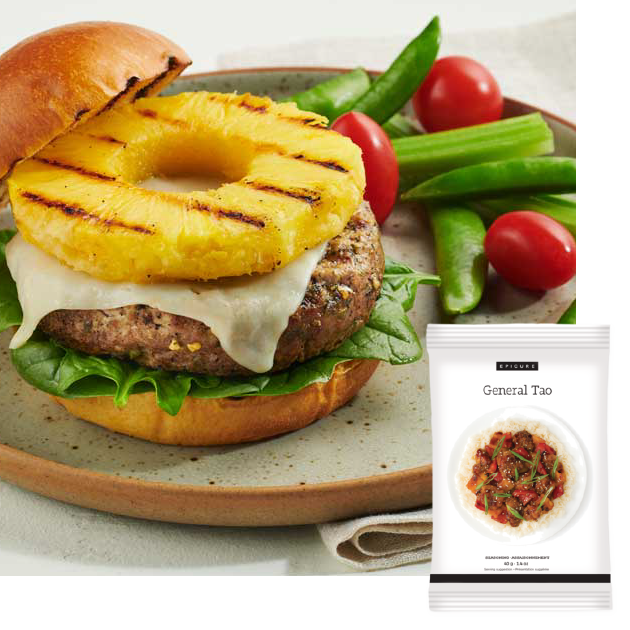 Tropical Turkey Burgers
DESSERT
Sweet Banana Bread & Muffin Mix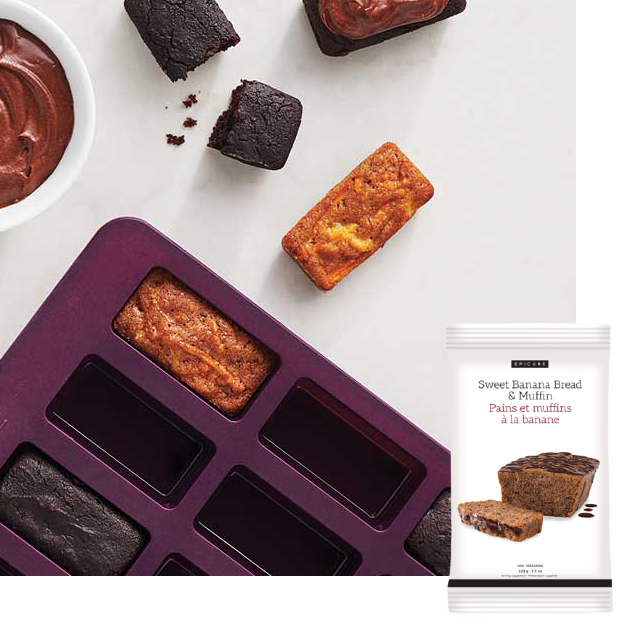 Sweet Banana Bread Petites


CHOOSE YOUR RECIPE:
TIP:
To keep your baked products fresh, store them in an airtight container or freeze them and thaw for 15 minutes for an easy make-ahead breakfast!
EXCLUSIVE
Stampede BBQ Ribs Seasoning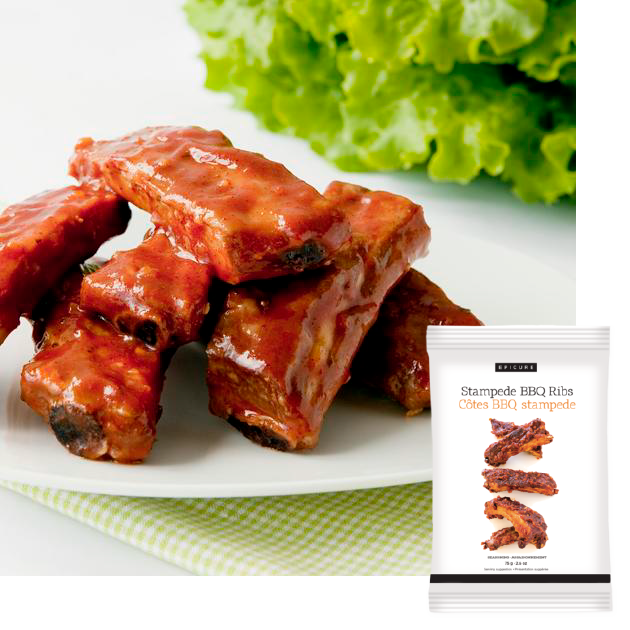 Slow Cooker Stampede BBQ Ribs


CHOOSE YOUR RECIPE:
TIP:
Prepared ribs sauce can also be used as a dipping sauce on the side.
Every box you receive gives back to families in need. 
7 meals for you. 7 meals donated through our partnerships with Food Banks Canada and Feeding America.